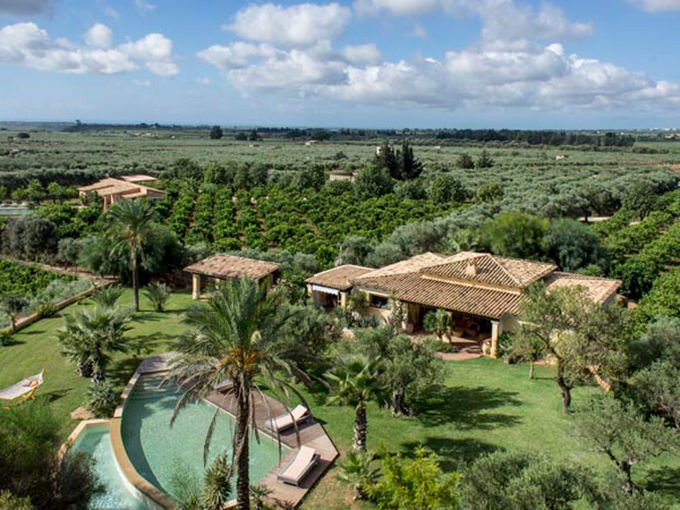 Stylish, comfortable and very contemporary, Villa Sebastian was designed expressly for Sicily's hot summer days and cool evenings, and to match its lovely setting near the white beaches and Greek ruins of Selinunte. Surrounded by four acres of private land, including wonderful old olive trees, the house is laid out on a single level with direct access to the garden from every room through oversized French doors. High ceilings with whitewashed wooden beams contrast with walls hand-painted in Mediterranean pinks and a wonderful collection of modern Italian oils.
Two loggias – one for lounging, the other, adjacent to the kitchen, for dining – are tucked under a projecting roofline, which also serves to block the sun from the bedrooms in the heat of the day. The floors are finished with a special resin-based material that has the same cooling effect as traditional tiles but is much softer on the feet.
Each of the villa's three air-conditioned bedrooms has its own ensuite bathroom, with that of the master suite opening onto a private walled garden. Finishing touches include appliances by Italian design guru Angelo Pò, furnishings by Emu and iPod docking systems in each bedroom. At the foot of the garden, an infinity-edged swimming pool is ringed with wonderfully soft cushions and luxurious sun beds.